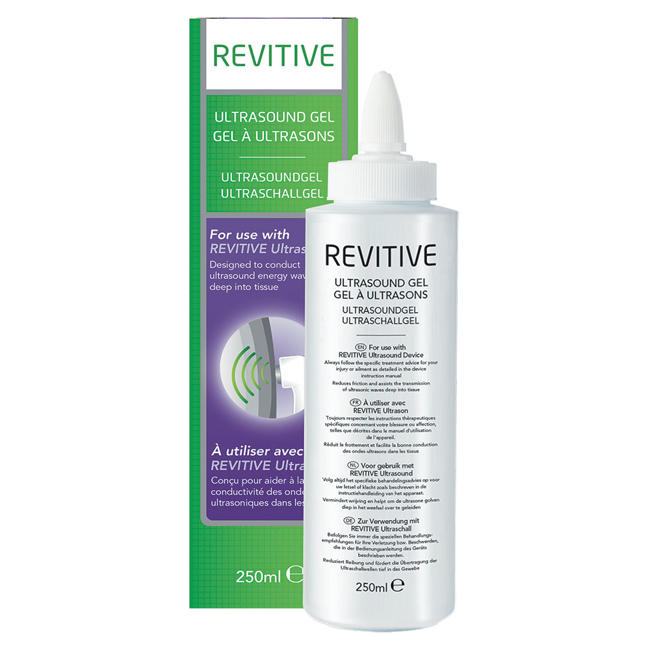 Replacement 250ml Ultrasound gel for Revitive Ultrasound. Our Revitive Ultrasound Gel has been specifically developed to conduct Revitive Ultrasound's ultrasound waves deep into the tissue. The Revitive Ultrasound device cannot be used without the Revitive Ultrasound Gel.
What users of Revitive Ultrasound say
Revitive Ultrason est un article de haute qualité, léger, bien conçu et très facile à utiliser sur moi-même, ce qui est important pour moi - et vous pouvez vraiment avoir un impact sur de mauvaises performances pour accéder à des zones comme mon genou où je dois souvent l'utiliser - En particulier après l'exercice. Il est effectivement utilisé par des professionnels de la santé, comme les physiothérapeutes, donc j'ai hésité à l'utiliser - et cela a rendu ma vie beaucoup plus confortable que je le recommande vivement.
B. Bell, Achat vérifié par Amazon
See Revitive Ultrasound in action
Purchase today and get our exclusive Triple Guarantee
Nous serions ravis de rester en contact
Pour des conseils gratuits et des offres spéciales, entrez votre email: